You are our valued customer and we know that you place high demands on scientific evidence for proof of health claims.

To that end we work hard to investigate the health benefits and potential of our products, with protocols covering everything from randomised, placebo-controlled and double-blind studies to consumer research and feedback integrating a more real-world approach. As a result the efficacy of CollagenX in promoting mobility, beautiful skin, joint health, and sports nutrition is supported by solid scientific evidence.

As you read this, the team at Peptan®, our co-branded partner and the leading global producer of gelatin and collagen peptides, are making further discoveries that will impact beauty, health, mobility and ageing as well as contributing to breakthroughs in sports performance and biomedical solutions.

As a CollagenX customer you can rely on our up-to-date science that backs all our products' health benefits, supported by the four scientific pillars below...

Peptan® Co-Branded Partnership
The team at Peptan engage in both fundamental and applied research, and represent fields as diverse as analytical, bio and protein chemistry. Having support from a global leader, CollagenX has outstanding expertise and methods at our disposal, from nutrition process equipment to advanced analytical tools for measuring material behaviour in changing conditions, and much more.

Scientific Studies
The proven health benefits of Peptan® are backed by many years of in-house research as well as collaboration with renowned universities and research institutes around the world. The collagens and gelatins we use have appeared in numerous scientific studies and have been published in prestigious health and science journals including the Journal of Cosmetic Dermatology, Journal of Osteoarthritis and Cartledge, International Journal of Molecular Sciences, and the Journal of Functional Foods. We proactively and transparently communicate on the science behind our products.
Photo credit (to right): © Sébastien Borda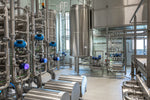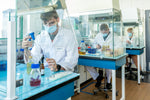 Application Labs
We work from a deep understanding of the collagen peptides and gelatin molecules and their behaviour in food and nutrition. This enables us to create many new food products and solutions and new delivery forms, while offering hands-on formulation support to our customers.


Expert Connections
Our links to experts in the field and to Peptan's R&D and Application Laboratories ensures we are equipped to advise you on all aspects of the health benefits of CollagenX. Our products are tested for purity and come with proven health benefits in the four key areas: healthy ageing, joint and bone health, beauty from within, and sports nutrition.
Photo credit (to left): © Sébastien Borda