CollagenX will help increase and reconstitute your skin's collagen network to slow the visual signs of ageing, and give you glowing, younger-looking skin.
Reclaim your natural beauty and confidence with radiant skin, stronger hair and nails in just 4-6 weeks! Our Fish, Marine, and bovine Collagens all achieve fantastic results for skin however Fish and Marine are 100% Type 1 and that's the type that is most dominant in your skin.
Counteract the effects of ageing to visually reduce wrinkles and fine lines. Ditch your expensive creams, potions and pills. CollagenX stimulates your body's natural production of hyaluronic acid to improve your skin's hydration and counteract desquamation (dry scaley skin).
CollagenX will help improve your hair strength too.
Unlike some of our competition, our collagen is 100% pure, sustainably sourced, and produced in state-of-the-art facilities in France.
Features
The collagen peptide in CollagenX is one of the most extensively researched collagen peptides brand available on the market today with numerous studies published in scientific journals.
CollagenX contains 18 amino acids, the building blocks of our tissues.
Glycine and proline concentration is 10 to 20 times higher than in other protein powders.
Highly bioavailable, reaching the blood system within 1 hour of ingestion.
CollagenX is soluble in cold and warm liquids – it won't go lumpy and is easily added to your favourite foods and beverages.
Our collagen is 100% pure. CollagenX is safe, neutral in taste and odour so you (and the kids) won't even know its there.
CollagenX has hundreds of 5-star customer testimonies confirming results for beautiful skin, thick shiny hair, and strong nails.
CollagenX Beauty Research
Restructuring your collagen network
Research Undertaken: Beneficial effects on skin beauty have been demonstrated in double-blind, randomised, placebo-controlled clinical studies.
Research Results: Appearing in the Journal of Cosmetic Dermatology, this paper** was the first to elevate the science behind collagen peptides as a supplement for skin beauty to the next level by revealing Peptan's ability to increase the collagen network density in deep skin layers.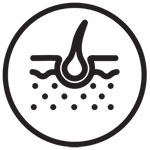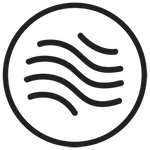 Reduce wrinkles
Research Undertaken: This new randomised, double-blind, placebo-controlled clinical study* shows that taking specific collagen peptides goes beyond just helping smooth wrinkles.
Research Results: The study provides powerful scientific data that oral supplementation reduces desquamation (dry and scaly appearance) of the skin and concludes that these skin benefits happen at lower doses than previously shown. Peptan effectively reduced skin wrinkles 13% around the eyes and 10% around the mouth.
Improving skin hydration
Research Undertaken: In a randomised, placebo-controlled, double-blind clinical trial**, 33 women aged 40-59 received 10g of Peptan or placebo per day for a period of two months.
Research Results: Peptan increased skin hydration by as much as 28% after eight weeks of intake. Collagen peptide helped in counteracting the appearance of dry skin typical in aging by increasing the skin's moisture levels.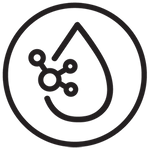 Stimulation of hyaluronic acid (GAG) synthesis
Research Undertaken: In the same ex vivo study** Peptan treatment significantly increased the amount of acidic glycosaminoglycans (GAGs) present in the epidermis in a dose-dependent manner, to a max. increase of +745 %. This increase is mainly represented by hyaluronic acid, the main acidic GAG of the skin.
Research Results: Peptan improved the skin's moisture by increasing the amount of water-binding GAG's (including hyaluronic acid) in the epidermis.
Improving hair strength
Research Undertaken: The effect of Peptan on hair fibres was evaluated through a break stress test(*).
Research Results: The results showed a significant 13% increase in break force for the collagen-supplemented group. These findings show that the oral intake of Peptan promoted stronger hair, supporting collagen as a strategy for improving the conditions of the capillary fibre as we age.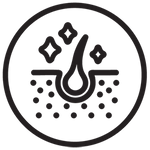 References
*Randomized, placebo-controlled, double-blind clinical study with a 5g daily supplementation of Peptan or placebo over 90 days (Slowing down the clock with collagen peptides. Cosmetics Business, white paper, 2021)
**Randomized, placebo-controlled, double-blind clinical trial with 10g Peptan supplementation or placebo per day for a period of three months (Asserin, 2015)