Adding hydrolysed collagen to your diet will help you build lean body mass, strengthen muscle structure and help you reach your fitness goals faster!
Smart athletes and weekend warriors use CollagenX to accelerate recovery, protect connective tissue, and support overall musculoskeletal health. CollagenX will help improve overall joint and bone strength too, and increase your energy output, allowing you better mobility, reduced potential for injury, and positively impact your physical performance. Consisting of 20% glycine and 8% arginine, supplementing with hydrolysed collagen can support the synthesis of creatine in the body, improving performance during short bursts of exercise.
For sport and exercise enthusiasts we recommend our bovine collagen as it contains both Type 1 and Type 3 collagen. 90% of the collagen in our body is Type I and it renders structure to bones, skin, fibrous cartilage, teeth, connective tissue and tendons. Collagen Type 3 supports the structure of organs, muscles and the arteries and is the first to be synthesized in the early stages of wound healing.
More lean body mass, greater physical strength, and quicker recovery?.….it's a no-brainer!!
Features
Contains both Type 1 and Type 3 collagen giving even more functional benefits
A pure, concentrated source (97%) of high-quality, natural protein
Containing a high concentration of specific amino acids involved in body energy supply and metabolism
Hydrolysed Collagen has proven anabolic and anti-obesity properties
A whopping 20% glycine and 8% arginine, supports the synthesis of creatine in the body to improve performance
Glycine, proline and hydroxyproline represent around 50% of CollagenX hydrolysed collagen total amino acid content and is 10 to 20 times higher than in other protein powders.
Potent anti-inflammatory allowing quick muscle and joint recovery
CollagenX offers a high nitrogen content compared with whey (on a per g basis) to promote muscle mass and strength
The most extensively researched collagen peptides brand available on the market
Evidence based – multiple studies published in scientific journals
Highly bioavailable, reaching the target tissues efficiently
Soluble in cold and warm liquids – easily added to your favourite foods and beverages
Neutral in taste and odour
CollagenX contains premium, safe, and 100% traceable ingredients. It does not contain, or process, substances prohibited by the World Anti-Doping Agency.
CollagenX Sports Nutrition and Recovery Research
CollagenX collagen peptides: A proven sports recovery solution
Research Undertaken: In a pioneering study, Peptan® collagen peptides have been demonstrated to accelerate recovery and alleviate muscle soreness after intense exercise. (1)
Research Results: The study used bovine collagen and is the first to show that our bioactive collagen peptides reduce recovery time after physical activity, due to accelerated repair of the Extra Cellular Matrix.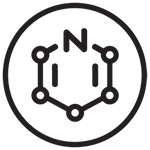 Increasing protein intake equals improved sports performance
Research Undertaken: Physically active individuals need more protein than average: from 1.4g/kg up to 2.0g/kg of body weight. (2). Increased total protein intake promotes muscle and strength during resistance training. CollagenX offers a high nitrogen content compared with whey (on a per g basis). This is because of collagen's high proportion of amino acids that have a low molecular weight or contain more than one nitrogen atom.
Research Results: Clinical studies have demonstrated that collagen peptides are efficient in maintaining the user's nitrogen balance and in accelerating muscle mass and strength (3)
Promoting muscle mass and strength
Research Undertaken: A clinical study showed that collagen peptides can help increase lean body mass, muscle strength as well as sensory motor control (4).
Research Results: CollagenX collagen peptides enhance and assist in muscle mass regeneration and optimisation after exercise.
Increased energy levels
Research Undertaken: The study (4) was designed as a double-blind, randomised, placebo controlled trial, involving 24 active young men. The tested daily dosage was a total of 20g Peptan® or placebo taken in two servings: 10g in the morning and 10g in the evening. This was followed by a session of intense physical exercise of 150 drop jumps aimed at inducing muscle damage.
Research Results: The supplemented participants demonstrated an improved performance with the effect reaching statistical significance at 48 hours post exercise.
Protecting connective tissues
Research Undertaken: An in vivo study investigated the effect of collagen peptides administration on the quality of the Achilles tendon. Collagen peptides were administered daily for 8 weeks.
Research Results: The oral administration of collagen led to a significant increase in collagen fibril diameter, indicating that collagen peptides can help to strengthen the Achilles tendon (5).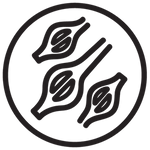 Sports Nutrition and Recovery Collagen Supplements
References
1. Clifford, T, et al., 2019. The effects of collagen peptides on muscle damage, inflammation and bone turnover following exercise: a randomized, controlled trial. Amino Acids 51(4):691-704, doi.org/10.1007/s00726-019-02706-5
2. Bosse, J.D. et al., 2012. Dietary protein to maximize resistance training: a review and examination of protein spread and change theories. J Int Soc Sports Nutr9(1):42
3. Hays N.P. et al., 2009. Effects of whey and fortified collagen hydrolysate protein supplements on nitrogen balance and body composition in older women. Journal of the American Dietetic Association 109: 1082-1087
4. Zdzieblik, D., et al. 2015. Collagen peptide supplementation in combination with resistance training improves body composition and increases muscle strength in elderly sarcopenic men: A randomised controlled trial. British Journal of Nutrition Br J Nutr, 114(08), 1237-1245.
5. Minaguchi J. et al. 2005. Effects of ingestion of collagen peptide on collagen fibrils and lycosaminoglycans in Achilles tendon. Journal of Nutritional Science and Vitaminology ,51: 169-174