Specialised Nutritional Formulas (SNF) is a dynamic and innovative Australian company specialising in hydrolysed collagen peptide and gelatins that promote a magnitude of proven health and wellness benefits. Our 'CollagenX' range of marine and bovine hydrolysed collagen powders, and pure gelatins, are leaders in the Australian market.
SNF is formed on the philosophy that the body's regenerative processes are interdependent on energy protective substances. CollagenX range of Hydrolysed Collagens, and pure gelatins fit perfectly within this philosophy and forms the basis of many exciting health supplements in our range, now and in the future.
SNF is led by Directors and Independent Researchers Matt Hough and Jeff Masters who formed a friendship over 35 years ago that exists to this day. After a very successful business partnership in their younger days, they followed very different career paths, and now, as fate has it, they have come full circle and joined forces again with an aligned health philosophy. Together they bring over 60 years of professional knowledge and entrepreneurial experience to the market place.
In a coup for the company, SNF has partnered with Peptan, globally recognised as the leading collagen peptides brand. SNF uses Peptan exclusively in our CollagenX range of hydrolysed collagen peptide powder and pure gelatin products. Today Peptan is recognised due to the substantial scientific evidence that backs it up. The product's efficacy has been demonstrated in double-blind, placebo-controlled clinical studies and results have been published in leading scientific journals.

Peptan practice proactive environmental stewardship, prevent pollution at the source, and integrate environmental, health and safety protocols throughout the operational process.

Our partnership with Peptan ensures CollagenX operates at the cutting edge of health supplement innovation. Our many years of experience in researching and developing the range of collagen peptides, combined with Peptan's state-of-the-art laboratories and facilities and the expertise of their R&D teams, have given us a leading global position in our field. Peptan's global research teams and our local knowledge work together with customers to communicate the science behind CollagenX.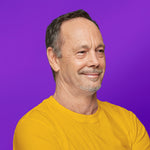 CollagenX hydrolysed collagen peptide powders offer health benefits that cannot be found in other protein sources. CollagenX consistently delivers the highest standards of quality and purity. Our CollagenX Hydrolysed Collagen and pure Gelatin is manufactured through state-of-the-art operations in France, and packed right here in Australia ensuring scrupulous quality control. We have an unshakable commitment to quality, safety and sustainability. We are committed to the constant improvement of our products, processes and technologies with a view to creating new and lasting value for our customers.

Peptan's global leadership in the production and supply of collagen peptides, combined with SNF's expertise and customer-centric culture, enables us to be a close and reliable supplier of the purist collagen and gelatin to the Australian consumer.

In everything we do, we take responsibility – for our business, our people, our planet. CollagenX complies with all applicable environmental, health and safety laws and regulations – not as a matter of duty, but because of what we believe. We strive to continually improve our compliance, services, products and business practices. We live our core values by committing ourselves to ethical and honest conduct in all matters.